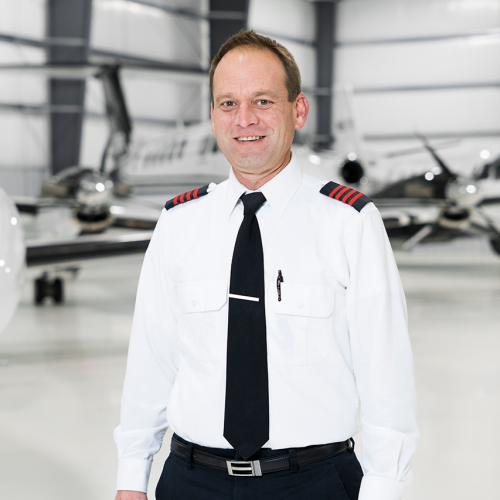 Steve was born in Cupertino, CA in the San Francisco Bay Area. He relocated to the Ozarks as a teen with his mother, sister, and grandmother and attended Marionville High School.
He earned his Private Pilot Certificate in Aurora, MO in 2004 and quickly followed with training in Texas and Minnesota for the instrument, commercial, multi-engine and flight instructor certificates. He is an ATP rated pilot with type ratings in the CE525 and LR-45 and has accumulated over 8000 hours of flight experience.
In his time off he enjoys quiet evenings at home with his longtime girlfriend Leighsa and their three dogs.
With the highest standard of safety, comfort, and service.