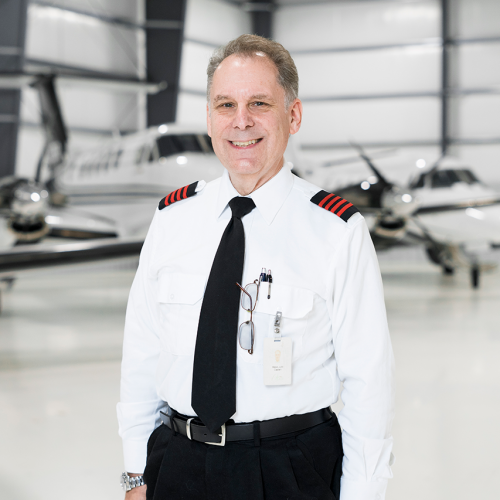 Not taking a normal path to the Captain's seat of a jet, Steve Judd spent 40 years as an entertainer/musician traveling the world with many popular artists. It was all that air travel that got him interested in flying.
After experiencing the thrill of sitting in the front of an airplane, he began flying lessons and achieved Private and Commercial Certificates with Instrument and Multi-Engine ratings. When the decision to fly professionally was made, an Airline Transport Pilot Certificate was earned and now after 6000 hours of flying, it is evident the right decision was made. Judd works very hard to make every trip safe, efficient and entertaining!
With the highest standard of safety, comfort, and service.