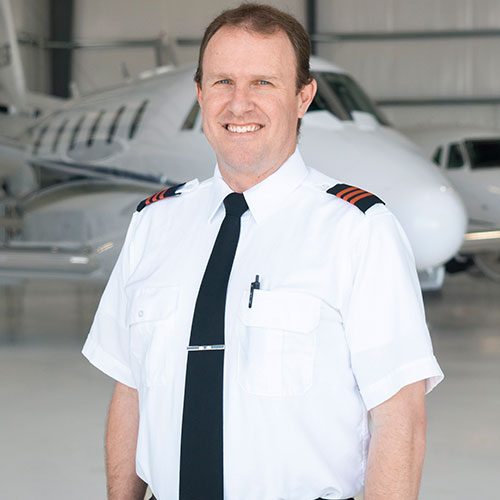 Some of our passengers are a little surprised at the pre-flight briefings, when our pilot, Ken Evers, starts talking as his accent quickly indicates he is not from the Ozark region! Ken holds an Australian private and commercial pilot's license and also an FAA Airline Transport Pilot rating with instrument and multi-engine ratings. Our Aussie pilot also has the FAI Circumnavigator's Diploma for his role as part of a two-man crew flying a single-engine aeroplane around the world.
For Ken, flying has simply been "in his blood" and soloed as a 17-year-old in 1993. Ken built up hours over the years by ferrying Mooneys and Airvans both domestically and internationally. On the ground, Ken's favorite thing to do is spending time with his three "legends"…his sons, Kris, Kyle and Kaden.
With the highest standard of safety, comfort, and service.