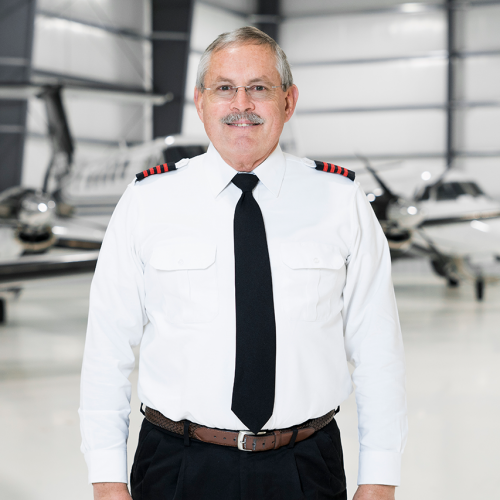 From Nixa, Missouri; David Young was first intrigued by air travel while commuting with his parents to remote Alaskan villages. While completing his education at Southwest Missouri State (now Missouri State University) he found a calling to aviation. Local flying lessons led to the completion of his various pilot ratings including Air Transport Pilot and Flight Instructor with local employment as an instructor, charter, and corporate pilot.
David came to Burgess Aircraft in 2013 with over 25 years of experience operating Cessna Citation jets and more than 10,000 total flight hours. He still lives in Nixa with his wife Pam. They enjoy time with their children and families, their farm, and their church family.
With the highest standard of safety, comfort, and service.