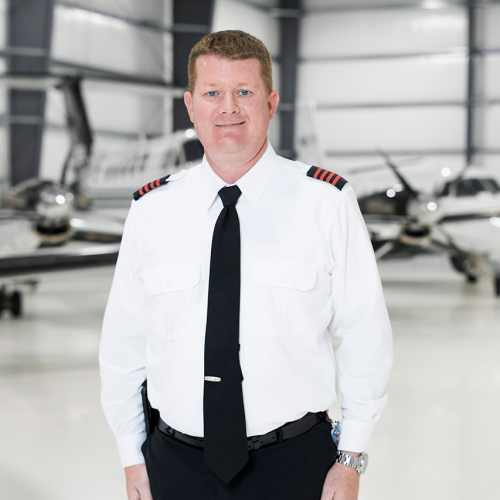 Originally from Springfield, Missouri, Andrew Maroney travelled a circuitous route to becoming a line captain at OzAir Charter Service. After seeing the film Top Gun and spending time with his Grandpa – an airplane mechanic – Maroney left Southwest Missouri to achieve a B.S. in Aviation Technology and an M.S. in Aviation Safety at the University of Central Missouri. While in school, Maroney received his commercial flight training and attained Instrument, Airframe and Powerplant Mechanic, Multi-engine, Flight Instructor (CFI & CFII), Advanced Ground Instructor, Glider, Tailwheel and Glider Aerotow ratings. While working with Springfield Aircraft Charter and Sales, Maroney earned his ATP and SIC type rating in the SA-227 Metroliner.
At OzAir, Maroney earned a CE500 type rating and flies both the 500 model Citations, and the Beechcraft King Air C90. During his personal time Maroney works hard to corral his twin daughters, and tries to find time for a little fishing and golf.
With the highest standard of safety, comfort, and service.