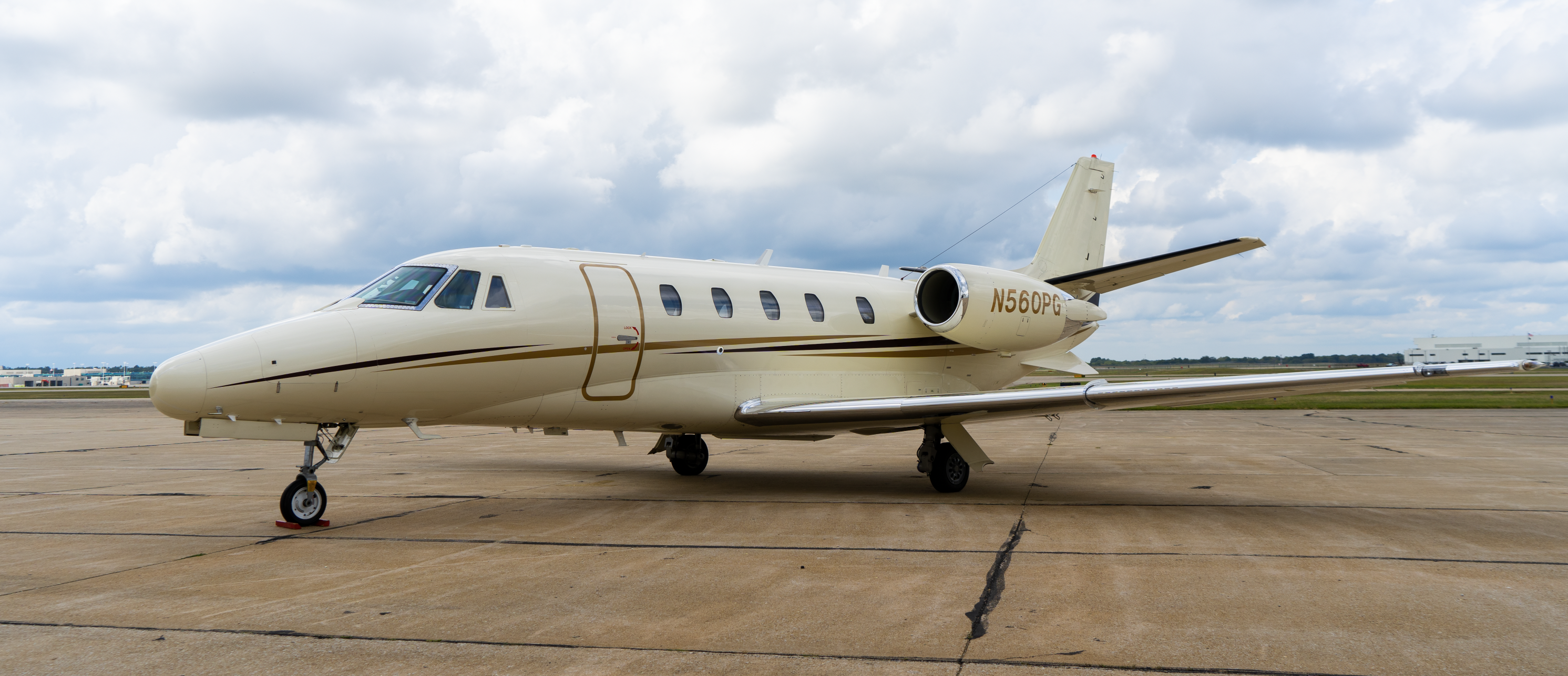 About the Cessna Citation XLS
Enjoy the comforts of a stand up cabin in our beautiful mid-size Citation XLS jet. New to this aircraft in 2020 new interior, GoGo L3 WiFi, Talk, Text, N560PG, and iPad/iPhone/Android Entertainment via the GoGo Vision App. Up to 8 passengers. can enjoy an exceptionally quiet cabin with superior head and shoulder room along with a full-size lavatory. It's capable of shorter fields that are usually limited to light jets. This aircraft can go up to 500 mph and 45,000 feet while still allowing for a range of up to 2,000 statute miles. A truly incredible travel experience.
8 Passengers
500 mph cruise speed
High Speed WiFi
2,000 nm range
Interior Refurbished in 2020
With the highest standard of safety, comfort, and service.