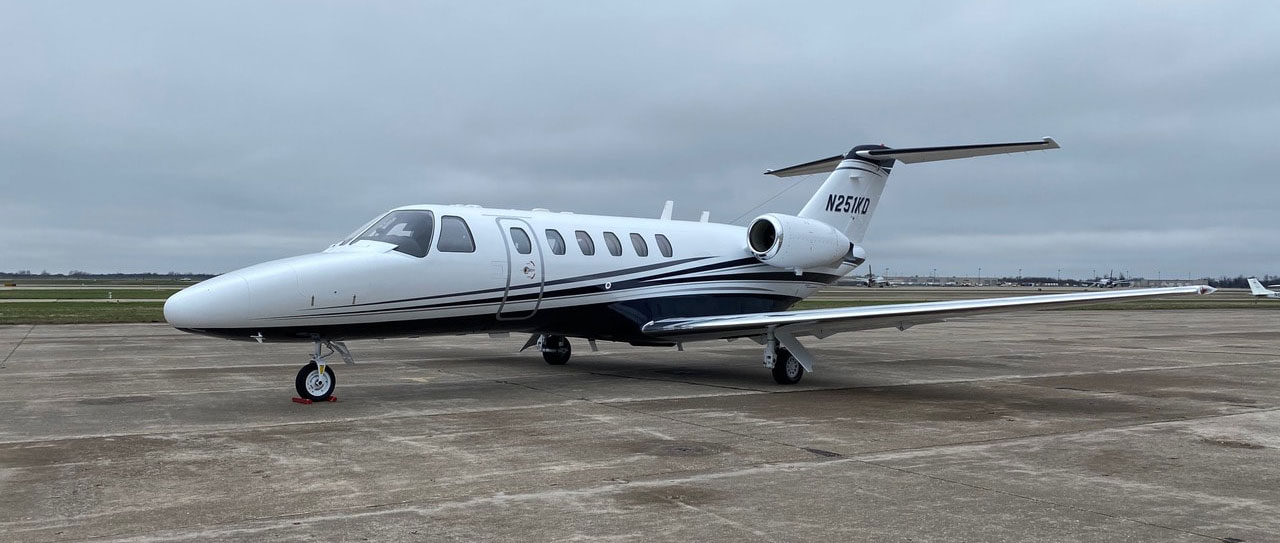 About the Cessna Citation CJ2
With new paint, new interior, LED lighting and L3 GoGo WiFi internet, this CJ2 is the perfect aircraft to take you anywhere in comfort and style. Powered by two Williams Jet engines providing 2,490 lbs of thrust each, fly above the airliners and the weather. With 6 plush seats in the cabin (4 club style), two rear forward facing, and a belted lavatory seat, this is perfect for a business trip or a family adventure. This aircraft is also equipped with a very large exterior baggage compartment and 110 volt outlets in the passenger area.
7 Passengers
475 mph cruise speed
High Speed WiFi
1,550 nm range
45,000 feet cruising altitude
Interior Refurbished in 2020
Paint Refurbished in 2020
With the highest standard of safety, comfort, and service.