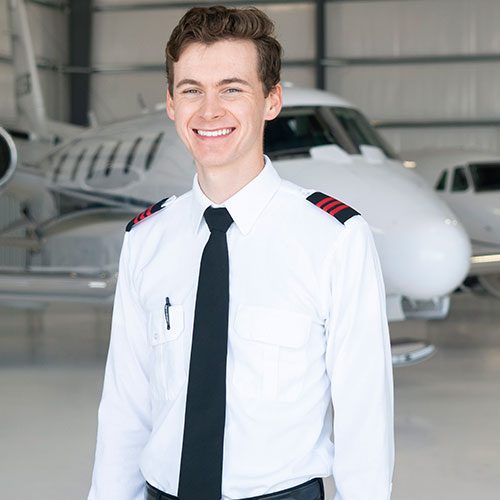 Jack discovered his love for aviation only recently after his friend took him flying in a small Cessna 150. At the time, Jack was attending Ozarks Technical Community College where he finished his Associates degree. He then began to pursue a degree in Recreation, Sport, and Park Administration at MSU when he realized the flight he did months ago wasn't leaving his mind.
At the start of 2018, Jack joined an accelerated flight training program in Louisville, Kentucky. He attained his Commercial certificate and his Flight Instructor certificates (CFI, CFII, MEI) in only 10 months. He took a job in Louisville after his training to teach others how to fly, before he moving back home to Springfield where he continued his teaching in Aurora, Missouri. Jack continues to learn and master his craft through every flight in the CE525 aircraft and assures the safety of every individual on-board his and his Captain's flight.
With the highest standard of safety, comfort, and service.