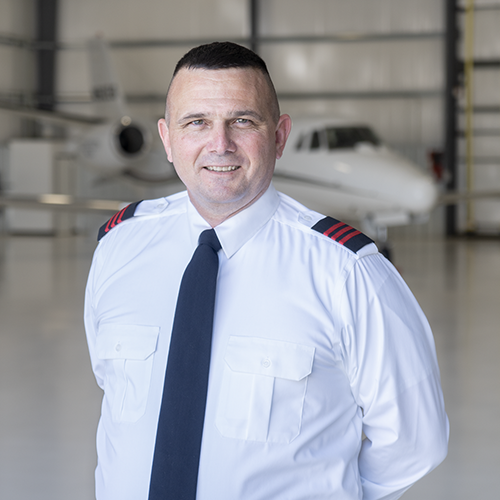 A native of Springfield, MO, Dan began his flying career at Springfield Downtown Airport in 1988. Upon graduating from Auburn University, Dan received his commission into the Marine Corps. He served as an amphibious assault platoon commander and is a combat veteran of Operation Iraqi Freedom.
Dan's aviation career includes flying helicopters and airplanes. He has earned his private, instrument, commercial, multi-engine, Airline Transport Pilot, and Flight Instructor (CFI and CFII) ratings.
He and his wife Donna have three children Sam, Jessie, and Charlie. When not flying, Dan enjoys spending time with his family playing sports, training dogs for UKC tests, hunting, and fishing.
With the highest standard of safety, comfort, and service.