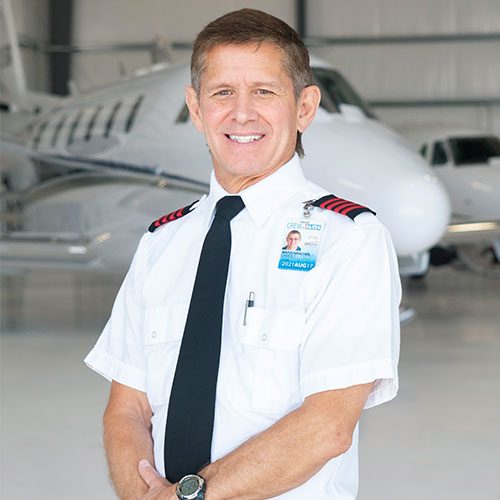 A native of Southwest Missouri/Northwest Arkansas, Chuck is a graduate of Central Bible College in Springfield. He served in ministry in Northwest Arkansas before subsequently working for 12 years as a probation/parole officer there.
In 2005 Chuck enrolled in flight training in Florida where he earned his private, instrument, commercial, multi-engine, and flight instrument (CFI, CFII, and MEI) ratings. After flight instructing, Chuck worked as a freight pilot and commuter pilot. He obtained his Airline Transport Pilot rating with Cape Air/Nantucket Airline before eventually joining OzAir in 2015. While with OzAir, Chuck has obtained CE525 and CE680 type ratings and now has over 7,900 hours of total flight time.
When not flying with OzAir, Chuck enjoys activities with his three adult married children and spoiling his grandchildren. He also enjoys floating, fishing, and hunting when time permits.
With the highest standard of safety, comfort, and service.