Cessna Citation Sovereign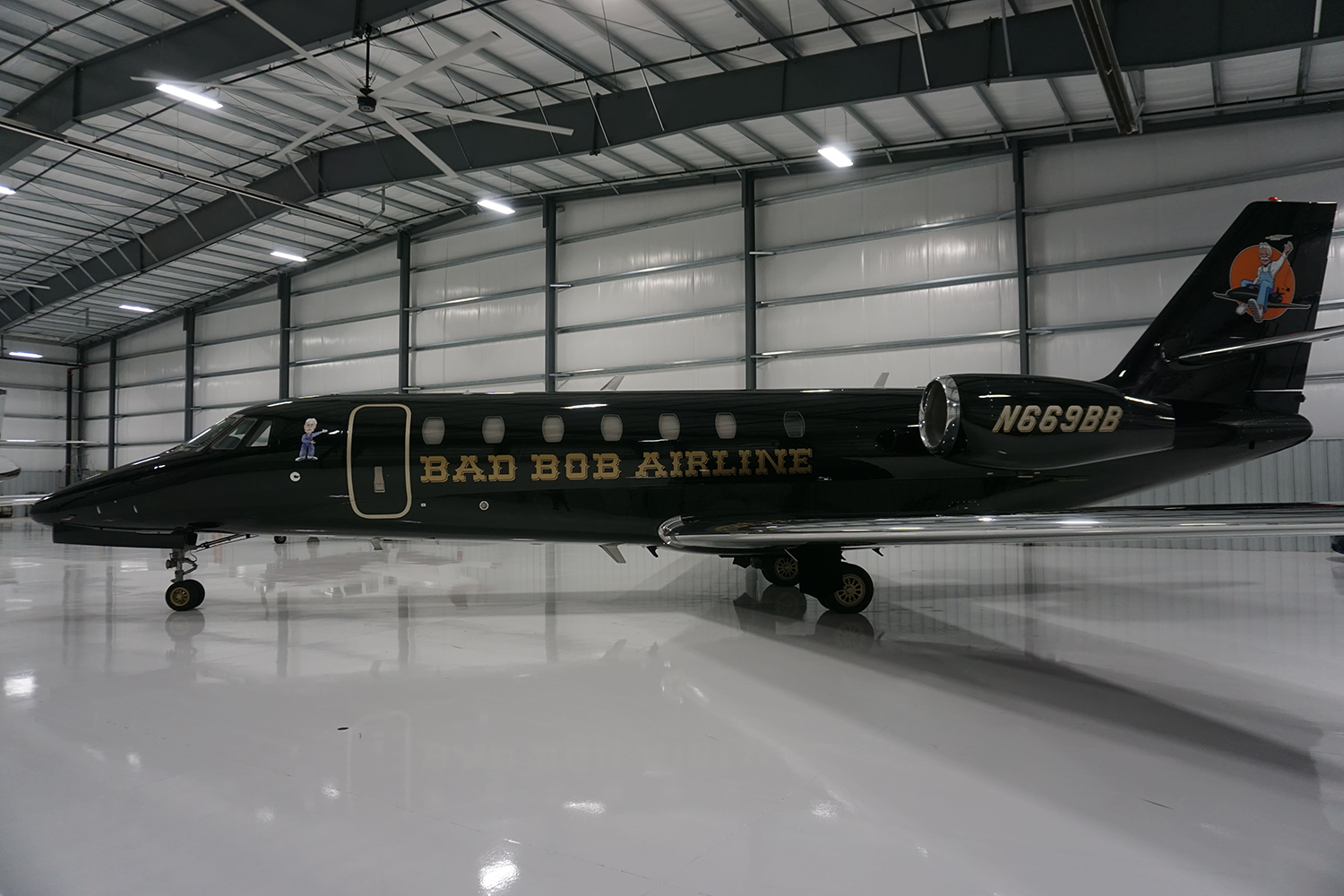 About the Cessna Citation Sovereign
The Bad Bob Airline stands out from any other charter you'll find. With a sleek black exterior and luxury interior, Bad Bob takes arriving in style to the next level. This aircraft has exceptional short takeoff capability, enhanced technology, and incredible performance to answer the call of today's business leaders and what they need in a corporate jet. The double-club cabin is crafted to encourage comfort and productivity for up to 9 passengers. Cabin options allow customizability with executive tables, swivel seating, and a heated baggage compartment. Comfort is paired with connectivity including high-speed internet and a cabin management system at each seat controlling lighting, window shades, and entertainment. The exceptional performance allows this aircraft to land on smaller runways and at airports surrounded by obstacles. This reduces overall travel time and grants access to popular destinations such as Aspen, Hilton Head, and Ocean Reef.
9 Passengers
530 mph cruise speed
High Speed WiFi
3,275 nm range
Interior Refurbished in 2020
With the highest standard of safety, comfort, and service.